NOW ACCEPTING NEW REGISTRATIONS
School Age Care
Kings Kids School Age Care offers a bright, spacious and cheerful classroom as well as a full size gymnasium and kitchen which we use in our daily programming. Our developmentally appropriate curriculum encourages exploration and learning through free play, art, gym, story time, science, math and literacy activities and much more!
By providing children a safe and healthy environment we are able to watch as each child grows and develops in all areas (socially, physically, cognitively and spiritually) Our centre is set up to encourage the children to explore each of these different areas of development. At Kings Kids we want the children to be involved in the daily planning of activities and have implemented a Leadership Club to help aid in this process.
Kings Kids is accredited by the Alberta Association for the Accreditation of Early Learning and Care Services. Accreditation is a voluntary program which aims to improve quality of care. It involves a number of rigorous steps which include a self-study which can take up to 12 months, a site visit and on going monitoring.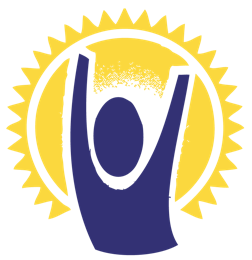 Supervised drop off and pick up
of children attending Cecil Swanson Elementary and St. Rupert Elementary (September to June)
Morning breakfast program
as well as after school snack (following the Canada Food Guide)
Parent Subsidies are available
Field trips and excursions
We offer care before school from 6:30 am – 8:30 am and then in the afternoons from 3:00 pm – 6:00 pm. We offer full day programming on Out of School days for professional development as well as Spring Break.
COST:
September – June:
St. Rupert- $450.00 per month
Cecil Swanson- $490.00 per month including Friday lunch care
Our teachers are all trained professionals in the field of Early Childhood Education and have a heart and love for children.
Parents play an integral role in our program and are encouraged to participate in our centre's activities. We host Family Fun Nights with dinner prepared and served by the children, an Annual BBQ in the summer, parent volunteers are always welcome on our field trips and we have an open door policy, meaning you can stop by anytime you like!
Application
Kings Kids Out of School Care 2022/2023
Please fill out the following form to apply. Pending director approval.